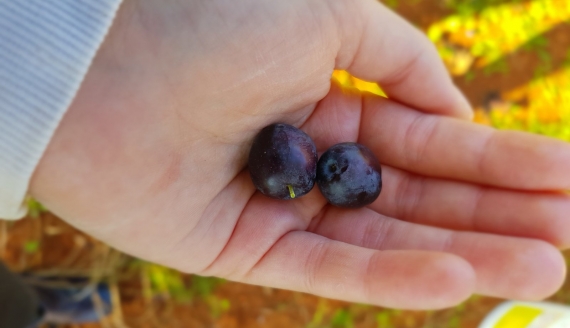 Growing your own olives as the basis of the finest dishes
Istria is known for its beauty that lies not only in its magnificence of nature, history, and culture but also in nurturing tradition and local products. All of these are the values ​​that form the very foundations of Cotton Club Restaurant & Bar in Poreč, and one of the special features of their cuisine is their homemade green liquid gold. Of course, this is olive oil - the basic food that makes up their finest dishes!
November is the biggest challenge for olive growers - it is the month when the fruits of the olive are harvested and the final results of year-round olive cultivation can be seen. Cotton Club Restaurant & Bar grows its own olives for the needs of its kitchen, as well as for sale - the foundations of their BIO extra virgin olive oil, which is created by the tradition of kneading and squeezing olive fruit.
These days, olive harvesting has ended at Cotton Club Restaurant & Bar, and with the development of technology, efficient olive harvesting machines have been invented - a self-propelled automatic shaker that picks up an olive tree in less than a minute. The machine works by picking olives from the cherry and separating the leaves from the fruit. The said machine greatly facilitates the work of the pickers, who soon can only indulge in the creation of new gastronomic specialties, the foundations of which are hidden precisely in domestic olive oil. Cotton Club Restaurant & Bar also offers a service of picking and separating leaves with a defoliation machine and offers a self-propelled automatic shaker for olive growers who have large olive groves.
Cotton Club Restaurant & Bar truly cares for the complete satisfaction of all guests and chooses only the best for their finest dishes waiting for you to taste in Poreč!