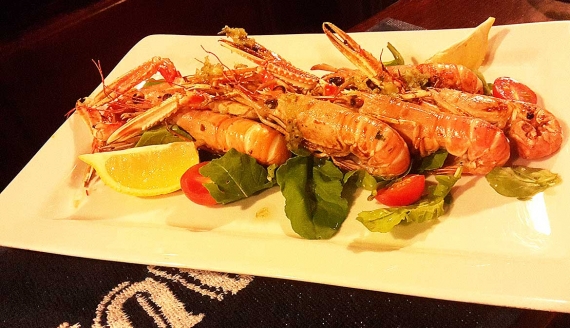 Back to the Summer season
We don't even want to mention the word or the name of the virus that caused the 2020 global pandemic, but the fact is that you haven't enjoyed Cotton specialties for a full 2 ​​months.
In the name of this inconvenience, we have prepared all sorts of new delicacies that will quickly remind you why we are your favorite place. For the summer season, we have prepared even more original dishes, more delicious desserts, and more imaginative drinks and cocktails.
Fresh seafood that has certainly enjoyed conditional cleanliness by banning sea traffic this summer may raise the quality of food to an even more unexpected level (if it was even possible at all).
The unpolluted and untouched environment in which we have grown even the tiniest, seemingly insignificant spices already radiate aromatic scents that will enchant you regardless of the dish you want in our restaurant. We used the time of pandemic quarantine for new recipes, refreshing the look of the Cotton Club, and many novelties waiting for you for the summer season 2020. We are convinced that you will be delighted with everything we have prepared for you.
See you!