---
Top quality oil for a superb cuisine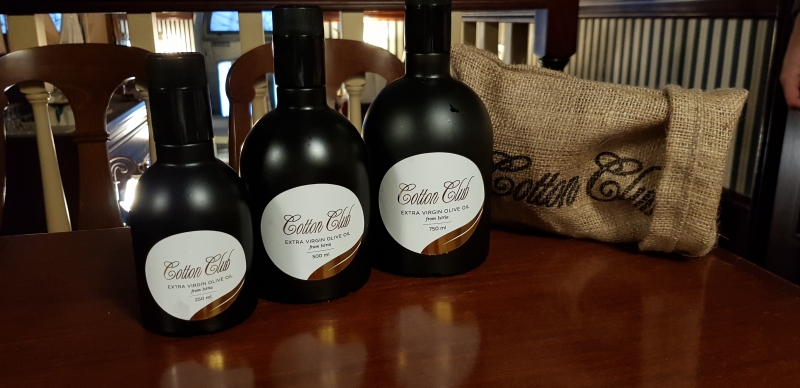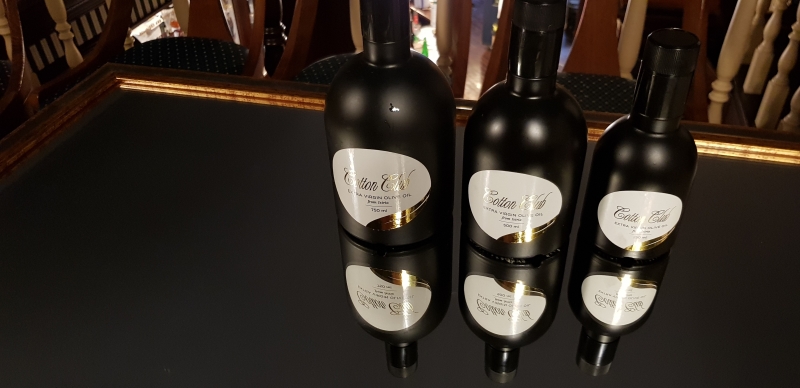 The production of olive oil in Istria is a tradition that is rarely given up from. The reason is the ideal, mild Mediterranean climate that favors the growth of olive trees, but also the Mediterranean mentality in which people "hold" to the tradition that in this area goes to the far Roman Empire.
The combination given from that tradition and mentality is our original olive oil recipe known throughout the world for its quality.
Cotton Club's mentality requires only the best. Although Istria abounds in premium olive oils worthy of all praise, we have decided to enrich our phenomenal gastronomic pleasure with oils of our own production. Tradition, top choices, and the power of paradise in which we are living brought us the "liquid gold" worthy of high-end cuisine such as the one in Cotton Club. Numerous gourmets who dine in our restaurant are aware of the fact that even an oriental spice used as decoration can make a difference between the superior experience over the plate and an ordinary meal that the guest will forget about until dessert time. To be able to provide only the best of gastronomical pleasures, all the dishes in which olive oil appears are enriched with our own liquid gold. Olive oil of the finest quality is neatly packaged rhyming with our high standards and thus eternally a step ahead of others.
At the request of our guests, both permanent and tourists, and bypassers we decided to give everyone the chance to buy olive oil exclusively used in the preparation of our dishes. Sales of olive oil Cotton Club is possible exclusively within the premises of the restaurant itself, inviting you to an unforgettable gastronomic event which you will not regret.
In order to buy Cotton Club domestic olive oil, please contact someone from our staff members, which will soon delight you by introducing our "liquid gold" in which you will fall in love and wish for it on each plate.
---
---
Flavored salts as the perfect final touch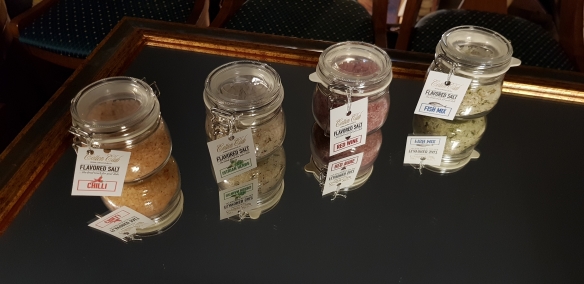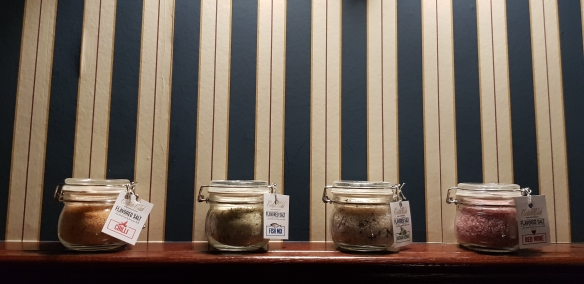 As the "game" of spices in our kitchen is wholeheartedly accepted by all of our guests, we decided to introduce you another set of solutions we produce in our own ranks. It is a flavored domestic production salt that offers the perfect final detail for each dish. A distinctive choice of light Mediterranean combinations such as "Istrian Herbs", "Rosemary", "Basil" and "Garlic", and the "Fish Mix", "Chili" and "Red Wine" all offer a combination that will match each separated dish.
Such solutions talk to our guests about our dedication, love for our work and the desire we have for constant development and improvement in everything we offer. Flavored salt can be seemingly harmless, but the experience of our chefs as well as the reactions of our valued guests show another important success of our shop. The guests have accepted the idea and use of our aromatized salts that we have decided to brand it's production in modest and stylish packages to be taken from our shop to your own kitchen. Therefore, you too can feel the detail that can make an unforgettable experience even to the most demanding palate in the right amount and moment on any ordinary dish.